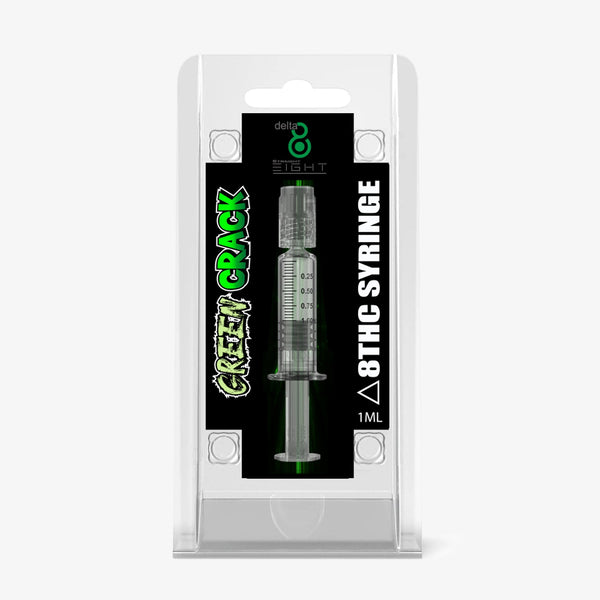 DELTA 8 THC WAX / STRAIGHT 8 / GREEN CRACK
Our Delta 8 THC concentrate has an unbeatable uplifting feel and contains 95% Δ8THC oil. It is derived from hemp, federally legal, and comes in a glass syringe for the best possible performance and taste.
Green Crack is a potent sativa strain made by crossing Skunk #1 with an unknown indica. This strain is beloved by many consumers for its energizing effects. But don't let the name fool you. Few strains compare to Green Crack's sharp energy and focus as it induces an invigorating mental buzz that keeps you going throughout the day. With a tangy, fruity flavor redolent of mango, Green Crack is a great daytime strain that may help consumers fight fatigue, stress, and depression. Because the name "Green Crack" perpetuates a negative image of cannabis, some people have taken to calling this strain Cush (with a 'C') or Green Cush instead.
Product Description:

Delta 8 THC 94%
1ml Glass Syringe
Psychotropic Effects

Strain/Flavor:
Sativa / Hybrid
Effects: Uplifting/Motivating/Creative/Happy
Flavor: Citrus diesel with Herbal tones